Friday, August 31, 2007

Hold on to your ovaries!

It's been forever and a day since I posted photos of Hulk-Man. I can't think of anything to write about so posting photos will have to do:


Thursday, August 30, 2007

Learning from my mom's mistakes

My mom is a great mom- better than she was now that most of us are grown and moved out of the house.

When I was growing up my mom had her good points and bad.

She stood back and let us get frustrated and never said "oh here, just let me do it!"
She physically pushed us outside said "go play!" and locked the door.
She never gave us false hope- even when we'd get spam in the mail saying our poems could be published (who *didn't* get those stupid letters?).

But my mom was a crazy ass woman. She popped out 8 kids one right after the other- and as a result suffered from PPD. Something for a long time I don't think she admitted to anyone- not even herself.
She got caught up in that thinking of having to be perfect- and it didn't help when people close to her said things like "oh, you're having trouble with that? It was so easy for me! You just do this...."

So growing up we suffered- physically and mentally.

Now that I'm grown and have popped out a child of my own I can look back and take the good and toss out the bad.
I try not to feel so guilty about stupid things- like the fact that some days I want to get a job outside the home just so I can have a paid vacation.

I'm doing what's best for my family.

It's hard, but crucial, to turn a deaf ear to those who seem to have it so easy- the one's who say "Oh you're doing it that way?"

If my mom wasn't so fucking insane, I'm not sure I could be the mom I am today.

I'm sorry she suffered, but that's part of being a mom- sacrificing part of ourselves for the betterment of our kids.

Wednesday, August 29, 2007

Man we drink a lot

For this week's WCW I've got more Sims crap.

I yap about Harry Potter to anyone who'll listen. Sheri and Mer try and run out of the room as quickly as possible, Kami isn't so lucky...



"OMG I'm so sick of listening about 'the boy who lived'!!" Katy exclaims...



"I need a damn beer"



Soon everyone gathers around and we get to drinking



I'm not sure what Kami and I are doing here but I hope she didn't really kiss my ass... hehe



Sheri is scared because the couch is eating she and SuZan and SuZan is just wondering why the room won't stop spinning


I think Sheri's drink was laced with something.... lol

Dixie makes a drunken post



Mer falls asleep on the patio furniture



Empty bottles everywhere....



We are gonna have some headaches in the morning.

Did you play?

Tuesday, August 28, 2007

I'm it! WEEE!!

Mouthy tagged me:

The Rules:

1) Go to Wikipedia and type in your birthday (month and day).

2) Write down three events, 2 births, 1 holiday and tag 5 friends.

Events:


455 - Roman military commander Avitus is proclaimed emperor of the Western Roman Empire.

1868 - The 14th Amendment to the United States Constitution ratified guaranteeing African Americans full citizenship and all persons in the United States due process of law.

2006 - At least 122 people are killed after a Sibir Airlines Airbus A310 passenger jet, carrying 200 passengers on board veers off the runway while landing at Irkutsk Airport in Siberia in wet conditions.

Births:


1578 - Ferdinand II, Holy Roman Emperor (d. 1637)

1956 - Tom Hanks, American actor

Holiday:


Roman festival - Caprotinia, or feasts of Juno Caprotina.

Tagging:
1) you
2) you
3) you
4) not you,
5) but you

Monday, August 27, 2007

Random Crap

Sometimes the gums around my very very back tooth gets all puffy and it hurts to open my mouth, chew, etc. I hate it and have no idea why I didn't get my wisdom teeth pulled out when I was 18 like the dentist back in KY wanted me to do.


Baby food has become the new medieval torture device.


Why do strange people have to put their nasty hands all over my child? Now I don't want to freak out and take him away and make his stranger anxiety more of a problem; and he needs to get that immune system up too. But if I'm in the ER with him, waiting in line to fill out paper work, don't take the pacifier out of his hand and put it in his mouth for him. If I didn't want to be a helicopter parent I'd carry a huge spray can of disinfectant every where.


Hulk-Man's had a bad cold for 2 (this is the 3rd) days now.


Forget make-up and jewerly, baby snot and saliva are my must haves for this season's accesories!


There are 3 little words that no husband should ever say to his wife- "Why don't you...." Do not start any phrase, conversation, song, etc with thos 3 words because I guarantee you the responce will be "Yeah, well why don't YOU carry this big ass baby around in YOUR belly all day while s/he kicks your inards inside out, squeeze him out of YOUR vagina and then spend the rest of your life never sitting down."
I'm not talking about anything in particular, I'm just saying....


I'm not saying who said it to me, but once when I was talking about the teething tablets I bought for Hulk-Man's gums I was told "Teething tablets? Hmm, my children never cried while teething..."
Of all the things I will NEVER forget (wedding day, birth of Hulk-man, etc) that day is etched in my memory forever and how, for a brief moment, I came in contact with the craziest person alive.


I was so excited to watch The Last Mimzy and it was fucking retarded.


Even though Stink-Butt is a photographer I've always wanted to do the portrait session thing. So I went to Sears and go THE most god awful photos of Hulk-Man and myself done. But on the upside- if Sears can charge as much as they do for THAT load of dinosaur sized shit, when Stink-Butt and I open our photography studio we'll be able to make BILLIONS! Hehe


Stink-Butt will be home fairly soon. We're no longer counting down the months but the weeks.


Stink-Butt needs to hurry up and get home, I need to get laid damnit!


Yesterday I wanted to take Hulk-Man to the ER cause he wasn't sleeping or eating, and I get down to the car and the fucking CAR is covered (inside and out) with fucking ants.


I can't make Hulk-Man laugh as hard as our cats meowing.

Friday, August 24, 2007

I'm all sticky

I had to buy some vegetables today for Hulk-Man so I stopped in Target and then... it happened.

Now I've cut WAY down on my soda drinking. It causes so many problems- my teeth practically falling out, my ass the size Texas, the zits that pop up as if by magic.

But I accidently turned down the wrong aisle. And there it was. A 6 pack of IBC Rootbeer.

I tried to walk fast... but it was no use. They fondled my boobies until I had no choice but to pick them up.

I tried, I really did.

But have you ever had your boobies fondled by rootbeer? It's impossible to turn away!

Thursday, August 23, 2007

After Kami flashed everyone her cooter we decided to all hop in the car and buy her some undies and new clothes...



OMG- this is soo much better!..



Ok, I know girls go to the bathroom together and all, but uh Dixie... do you have to watch me pee?



Mer wonders why Katy always farts next to her, I think it's kind of funny... hehe



Kami gets ready for a Democratic Rally...



Katy gets ready to go to a bar with some of us by making sure her pits are shaved



I get all glittery



But before we go Katy and I decide to do some kareoke in our undies.


what? It's what we would do if we actually did live together... lmao

SuZan blogs about her crazy ass friends



and Mama Duck cant find her favorite flip flops

Wednesday, August 22, 2007

Shoely orgasms Batman!

For this week's Wild Card Wednesday, Mama D asked us to show our entire shoe collection.

I thought I had more shoes than this... I guess I'll have to go shopping, mwahahaha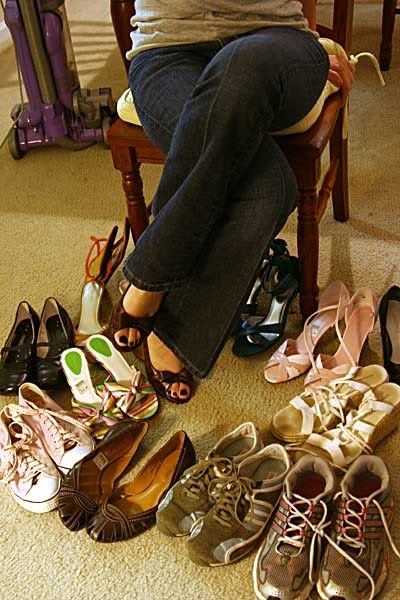 A few thoughts...


Why the hell do I have so many tennis shoes? I fucking hate tying shoes and wearing socks.

The colorful, stripey ones right there are too small for me now (my feet are ginormous now that I've had Hulk-Man), I should give them away to Goodwill.

Notice the Dyson in the back? Shoes and a Dyson... if this photo doesn't give you an orgasm I don't know what will! lmao

See the price tag inside the brown flats? I always do that. I've had those shoes forever (well, about a year lol) and I still haven't taken the tag out. I'm such a dumbass.

Did you play?

Monday, August 20, 2007

Holy shit! Has it been THAT long?!?!

Today is my five year blogiversary.

I started off with a LiveJournal today, 5 years ago.
I know, let's all point and laugh at the dumbass here

And then 2 years ago I moved here to Blogspot.

Isn't that insane? 5 years....

Damn, I'm old!

Saturday, August 18, 2007

Let this be a lesson to all ants!!!!!!!

Today the deadliest battle in ant history took place in my kitchen.

They came in by the hundreds, armed and ready.

But their puny little pincher teeth and numbers were no match for my "kill on contact" bug spray.

Sure, I lost 2 big bags of cat food (which I just fucking bought) but not a single fucking ant left my kitchen and laundry room alive.

There will be lots of ant mournings by the ant mamas tonight bitches!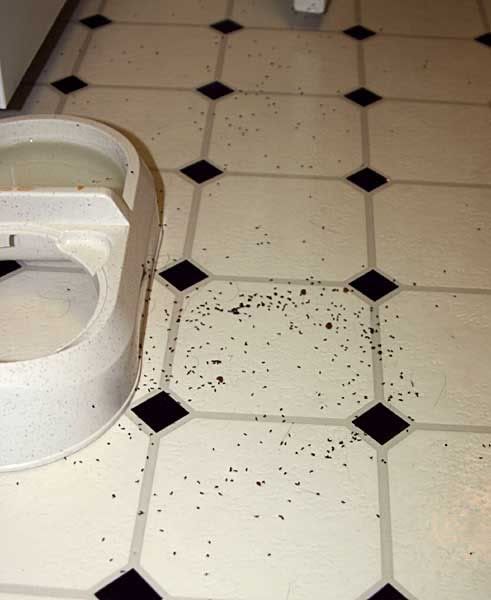 That isn't even a quarter of the amount of ants I killed this morning.

Friday, August 17, 2007

Glub glub glub...

That's the sound I imagine my body makes- the fat just shifts around. I lay down and it falls in a big puddle around me.
Nice huh?

Now just because I think we should accept and love our bodies no matter the changes- age, child birth, etc- does NOT mean I think we should just lay there and wait for death to come.
I believe in being healthy and not taking extreme measures just to look young and good.

I don't know about the rest of you but I have a real problem with laziness sometimes. I have no excuse NOT to get off my fat ass and do some squats and sit-ups in front of the TV.
So, and I started this morning, every morning while Hulk-Man has his morning bottle I'm going to excercise. It isn't much but it's *something*

I've also given up drinking soda- again.

This is all for me- luckily I have one of the few husbands in the world who think I look hot no matter what.
I want to excercise and be healthy for myself- not for him.

Not like he won't benefit though, hehe.

So when he, finally, gets home I'll be all schexy and not as flabby.

Wednesday, August 15, 2007

Baby bye bye bye.....

What's more pathetic than me sitting here listening to NSync's Bye Bye Bye?

The fact that I know the entire dance and am playing it out in my head....

Tuesday, August 14, 2007

I hate thinking of titles!!!!

Ok, enough of the bitchfest- it's over and done with. At least for me. S/he can still come here and complain; I don't give a shit.

It's almost the end of this deployment.... We still have a bit to go but we're at the point now where I can't send anymore letters or packages to him.

I can't say exactly when Stink-Butt will be home, and even the little countdowns I put on my MySpace page and such are rough estimates.

I'm not worried about him being home and fitting into Hulk-man and my routine (I was, but not anymore), but now that it's nearing the end I am a little worried about something happening to him over there.

I think that if we were in that middle section of the deployment and something happened to him I could handle it well.
I mean that part of deployment when the shock of him being gone has somewhat worn off (you never fully get over your spouse not being there for an entire year), and before the excitement that they're coming home soon comes.

If something happened to him now- being so close to his return- I honestly don't know if I can handle that.

This deployment SO needs to be over and his ass needs to hurry up and get home!

Saturday, August 11, 2007

Bitchfest 2007 begins!

I have to say that I am highly amused at anonymous' comments. No really- I'm not being sarcastic at all- seriously.

After chasing after a very mobile baby (he's been on the move for months now) and cleaning the house, and taking care of everything I need to take care of I need a good belly laugh. And I am provided with one thanks to my anonymous enemy.

Poor thing was probably thinking I'd be all pissed off and rant and rave here- but thanks to the magic of Lexapro I no longer feel the need to bitch about every tiny little thing.
So, I'm sorry, my faithful enemy- you're gonna have to try harder to gt more of a rise out of me.

Here are a few topics you could (anonymously) complain about for your next comment:


The fact that I take Lexapro
omg are you Tom Cruise? Take me to your leader!!


How I should plaster a smile on my face no matter what
do you know of a good mask shop? Or Botox! I could do Botox!


How I'm a bad mother
this is pretty much a catchall, comment how you see fit

I just realized something- some months ago I was flipping through blogs via my own blogroll (viewing other's blogrolls... etc) and I found this blog where the blogger was bitching about me and talking about how when you're pregnant you shouldn't complain because being pregnant is the most wonderful thing ever (let's all bat our eyelashes shall we).
OMG- was that you? Have you taken the next step? First you complained about me on your blog, thinking I'd never see it (hello dumbass- it's the internet) and now you're commenting here anonymously.
Let me know when you decide to reveal yourself- I'll throw you a coming out party!

We'll play games like pin the propeller on the helicopter parent! We'll invite everyone!
And since you never need a break from your child you can do the rest of us a favor and watch all the kids!

Friday, August 10, 2007

I need help from my blogging bitches.....

Hulk-Man is having stranger anxiety bad.

He used to smile and coo at strangers when they fussed over him- now he cries this pathetic scared cry.

And he used to be ok eating out at restaurants but the other day we went to Steak and Shake (I had coupons!) and he was a fucking monster.

Now, I'm not going to take him to restaurants anymore until he's older- I don't need to eat out and it's one of those sacrifices you make when you become a parent.

But how do I get him to stop screeching at the table and crying like he's going to die when a person not me comes around?

Tuesday, August 07, 2007

Risky business....

For this week's Wild Card Wedensday Mama Duck amazingly enough told us our weekly letter was R.

So I have a few for you.

This is Risk: Godstorm.

There are an assload of different themes for Risk and we pretty much have all of them. This is my favorite. 'Cause even though you die you can still kick ass in the underworld and come back to Earth. Which I always do. I am the comeback queen in Risk Godstorm!
waPAH!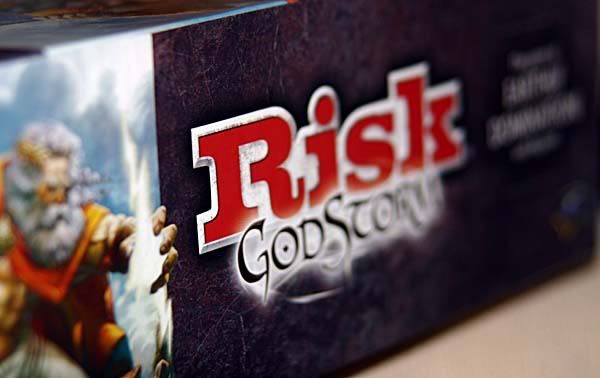 Next, let's check up on our blogging Sims:

I went to bed (in my pretty pink sparkley bed)...



While Kami and Sheri played drinking games. Sheri passed out...



and Kami did drunken scenes from The Karate Kid...
side note Kami... uhh... you might want to invest in some panties... or a longer skirt... hehe.



And no one noticed how close Katy and Mama Duck were getting in the other room...



The next morning Katy and I were eating breakfast in the laundry room as we washed clothes and Katy told me all about the night before...



And Mama Duck blogged about it all...



Kami was having breakfast with the other girls and the conversation went to politics... well, as you can see Kami started shoveling her food in pretty angrily...



And Meritt just sipped her morning coffee....



did you play?

Sunday, August 05, 2007

Quit eating the carpet!....

Right now, as of this moment, I am fucking sick of the sight and sound of my child.

His coos and squeels and smiles are just getting on my nerves.

Yeah I know- I have a job to do- I'm not gonna just ignore my child. I did what any decent mom would do- I put his butt down for a nap and sat my ass down at the computer to blog / vent about it.

I'm not about to put on some fake smile. That's just not healthy imo.

This is what those dumbass parenting books don't tell you- that one day you'll have a moment where you look at your child smiling up at you and think to yourself "get away from me, evil demon spawn!"

Now can I just walk out the door and hop in the car and go get an icecream cone or something?
Well I could but that'd be child abuse if I left him and who wants to pack up a bunch of baby crap and load him in the damn car just to go get an icecream.

This is also what they don't tell you about deployments... I have nowhere to fucking go.
Every mom feels like running down the street screaming and pulling her hair out every now and then- and if most of you wanted to do it I'm pretty sure your husband could hold down the fort for about 10 minutes so you could.

I have to sit, and wait until my husband comes home to do that. There are scratches and marks on the computer chair from me digging my nails into it....

Anyhoo...ok... just needed a vent.

Earlier I was cleaning the house and Hulk-Man was following me around and then he looked at the carpet for a minute then stuck his tongue out and licked it. So without thinking I said to him "Quit eating the carpet! That's disgusting!"

Oh yeah... 20 something and single I am NOT... lol

Saturday, August 04, 2007

And the winners are....

While the RFS blog awards are going on all regular posts (including all weekly memes) will be found at my other blog


1) The 2 bloggers who (together) would have the best looking kids:
Heather with Mr. Fab

2) Do you talk about anything else?? Mono-Blogger:
Avitable

3)Blogger most likely to live in a trailer park:
Memphis Steve

4) Blogger most likely to be arrested:
It's a tie!
Mr. Fab
and
Dyck

5) Blogger with the best boobs:
Miss Britt

6) Blogger most likely to NOT have any sex toys:
Dave

7) Blogger most likely to have the most kick-ass house EVER:
Miss Britt

8) Male blogger who would look the best in a speedo:
Memphis Steve

9) Blogger you most want to have over for dinner:
Southern Fried Girl

10) Blogger of the month:
NYC Watchdog





special thanks to Amy for this session's buttons




Congrats to all the winners!

didn't win? Next time go kiss more ass....








<